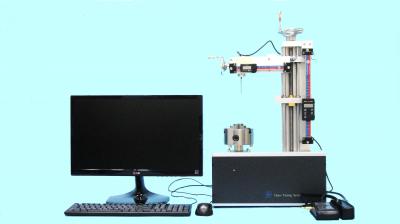 Gauss Tracing System Model-2750R+
Features:
Semi-automatic advanced magnetic measurement analysis system

.
Two digital meters display the position of the probe.
Automatic Judgement on the entire measurement results demonstrated in PASS/ FAIL.
Circle Curve Chart.
Analysis Table : Peak, Area, Angle, FWHM, FWHM Area.
Multi-Curve Chart.
Reflecting high accuracy and reliability of the consistent measured result by repeated measurements at same position of the measured object.
Measurement at the same position for changing measured object, probe movement with quick positioning mechanism.
Maximum Resolution : 48,000 Points/3600.
The specific application of Hall-probe customization is available.
Intel i5 desktop computer with 21.5" LCD.